In this go-to guide, psychologist Scott Symington presents a practical, breakthrough approach called the two-screen method to help when painful thoughts feel overwhelming. Using this simplified mindfulness approach, you'll learn to accept and redirect your thoughts and focus on your values. By using the two-screen method outlined in this book, as well as the three anchors—mindfulness skills, healthy distractions, and loving action—you'll learn to relate to your thoughts and feelings in a whole new way. And when threats, fears, insecurities, and potentially destructive thoughts and feelings show up, you'll have a game plan for dealing with these difficult emotions so you can get back to living your life.
Order here!
Upcoming Events
Married Couples Seminar: Discovering Greater Passion and Intimacy in Marriage
March 30th @ 9:00 am

 

–

 

4:00 pm
Presenters: Dr. Clifford and Joyce Penner Saturday: 9:00AM – 4:00PM
Imago Dei Community
1302 SE Ankeny street

 




Portland

,

 

OR

 

97214

 

United States
Meet Dr. Symington, Ph.D
April 6, 2019 @ 3:00p.m.
695 E. Colorado blvd. Pasadena CA 91101
New Book from The Penners Now Available!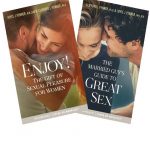 ENJOY! The Gift of Sexual Pleasure for Women
 is designed to help free the wife to get in touch with her sexuality and share it with her husband — resulting in the discovery of greater love, passion and intimacy for both!
Get your copy today, or better yet, take advantage of our special package price when purchased together with our newly revised and updated
The Married Guys Guide to Great Sex.
Find these and other great resources in our online store!
"Joyce and Cliff Penner are two of the best thinkers and clinicians we know when it comes to the wonders of sexuality and intimacy. They are thoughtful, informed, biblical, straightforward, and compassionate. And the topic is inspired and much-needed. This book will bring joy, delight, help and wisdom to everybody who reads it."
John Ortberg
Senior pastor, Menlo Park Presbyterian Church; author of All The Places to Go Nancy Ortberg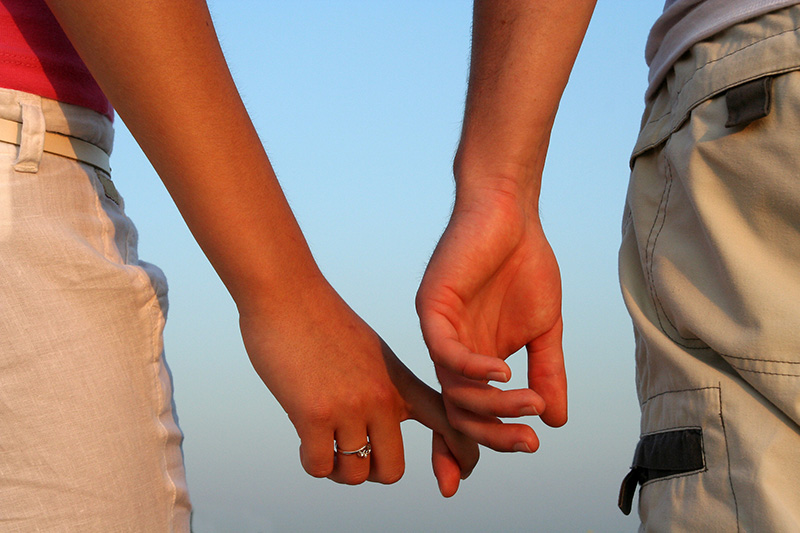 Resources for Healthy Sexuality
PassionateCommitment.com is the starting point for learning about Dr. Clifford and Joyce Penner and the team of experienced and caring therapists at
Penners, Loewen & Symingtons
.
The Penners are internationally recognized for their work as sexual therapists and have authored more than a dozen books relating to sexual wholeness. Audiences across the country have packed out their seminars and speaking engagements.  Along with their associates, they offer direct, personal, and customized help to individuals through their therapy practice based in Pasadena, California.
This highly-experienced team is dedicated to helping people discover lasting happiness and freedom from the emotional pain of unhealthy thoughts, practices, and relationships.
They are all passionate about YOU developing a healthy, lasting, and passionate commitment with the one you love!

October 9 @ 8:00 am

-

5:00 pm

November 1 @ 8:00 am

-

November 3 @ 5:00 pm

November 8 @ 8:00 am

-

November 9 @ 5:00 pm
A sexually healthy,
balanced
YOU
Every couple can negotiate a mutually satisfying sexual relationship.
- Dr. Cliff and Joyce Penner
Prepare for a Lifetime of Happiness with your Future Spouse
Achieve Deeper Intimacy in your Marriage
Obtain Guidance in Navigating Painful Sexual Issues
Our therapists see clients with a variety of individual, relational and sexual issues.
The group deals with adults struggling with the following concerns:
Family of Origin Issues
Family Relationship & Life Transition Issues
Grief, Separation and Loss
Premarital Preparation
Marital Enhancement and Conflict Resolution
Unconsummated Marriages
Painful Intercourse
Sexual Addictions
Issues of Sexual Desire
Hormonal Imbalances (Assess & Refer)
Problems with Arousal and/or Orgasm
Anxiety
Depression
Stress
You have helped us master new tools to stop negative patterns and nurture positive ones. I know we are still in process, but I am very satisfied that we have overcome barriers related to the politics of sexuality and our former approach/avoidance pattern. Grateful Husband
A friend of mine gave me your book,
Getting Your Sex Life Off To A Great Start
, as a wedding present.  What a tremendous help!
Due to my past child sexual abuse, I was beginning to feel ashamed that people knew I have sex.  I was in counseling during the time and I believe the book helped me more than the counseling did.  I was no longer ashamed about having sex, knowing that God made it to be enjoyed and explored.  I also learned that it is expected of us to fulfill and enjoy our sexual relationship with our spouse. No Longer Ashamed
Drop Us a Line
Let us know what's on your mind; we'd love to hear from you.
Penners, Loewen & Symingtons
200 East Del Mar Blvd.
Suite 126
Pasadena, CA 91105
Phone: 626-449-2525
FAX: 626-564-1250